Kia Wins 2022 J.D. Power Dependability Award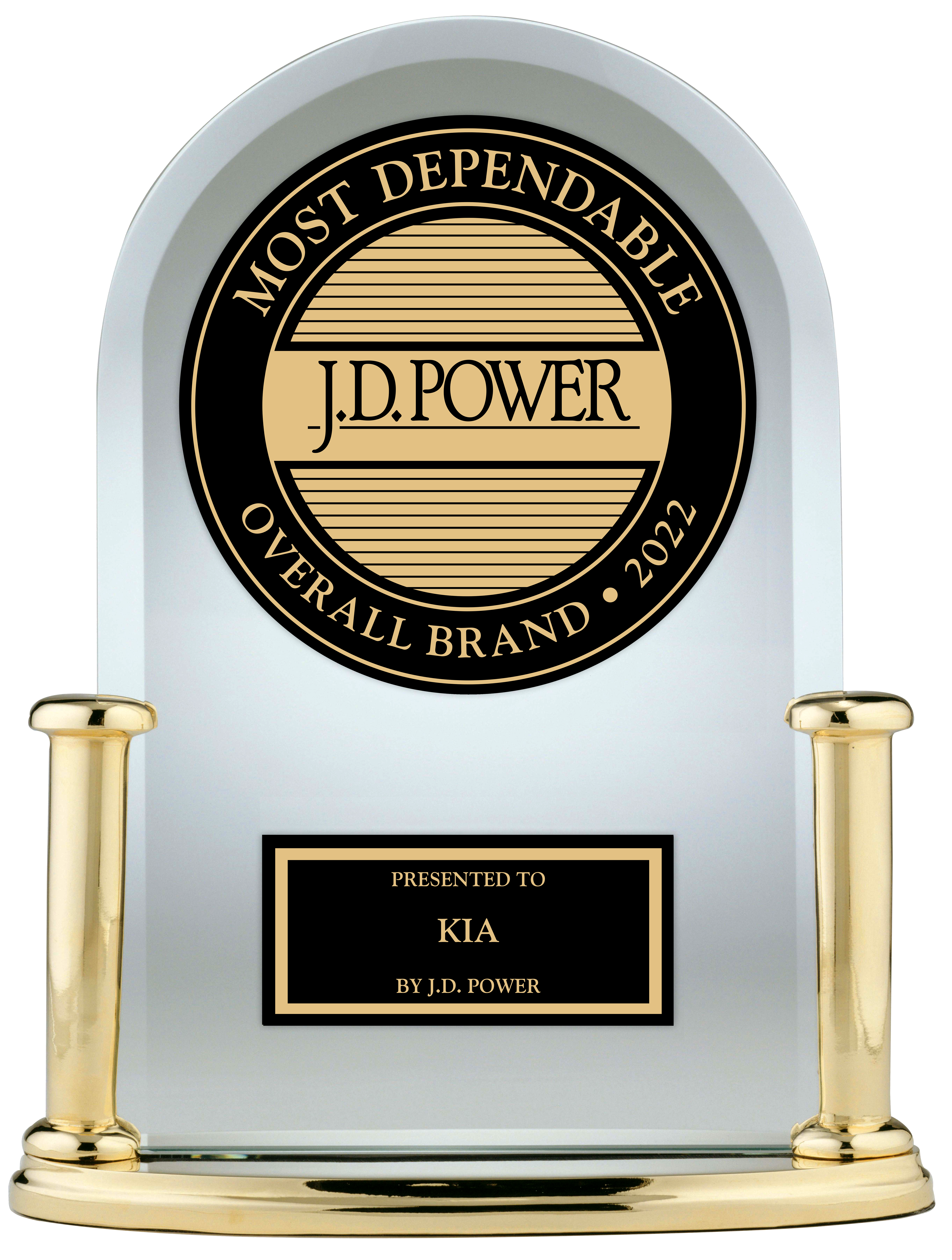 Kia has built a reputation on quality and reliability, and J.D Power has recognized the company's commitment to dependability with top honors in their list of most dependable brands. As number one maker in the J.D. Power 2022 U.S. Vehicle Dependability Study, Kia leads the way with consistent performance even over years of use. The study covers vehicle dependability over a three-year period, analyzing 184 distinct factors in key categories like driving experience, powertrain, interior, and other essential points. The broad range ensures that while performance essentials are accounted for, other practical concerns like comfort and tech reliability are also factored in.
J.D. Power based the study on more than 29,000 original owner responses, all focused on 2019-year-model vehicles. The study, which J.D. Power has taken for 33 years, has been redesigned to measure the quality of technology tools and features three years into a vehicle's lifespan. It also gauges how pleased drivers are with their vehicles several years after driving them off the lot, and if they still find their vehicles as appealing as the day they bought them.
Find Your New Kia in Corpus Christi, TX
If you would like to see why drivers around the U.S. rely on Kia, come visit us at Mike Shaw Kia for a test drive. Here at our Corpus Christi dealership, you can explore a variety of cars, SUVs, hatchbacks, and hybrids in our diverse new Kia selection. We want to help you find a vehicle that you can rely on for years to come, and you're sure to save when you check out our latest deals and offers.
Kia received the lowest rate of reported problems among all brands in the J.D. Power 2022 U.S. Vehicle Dependability Study, based on responses from 29,487 original owners of 2019 model-year vehicles after three years of ownership, surveyed July-November 2021. For J.D. Power 2022 award information, visit jdpower.com/awards