10 Tips For Driving During A Spring Storm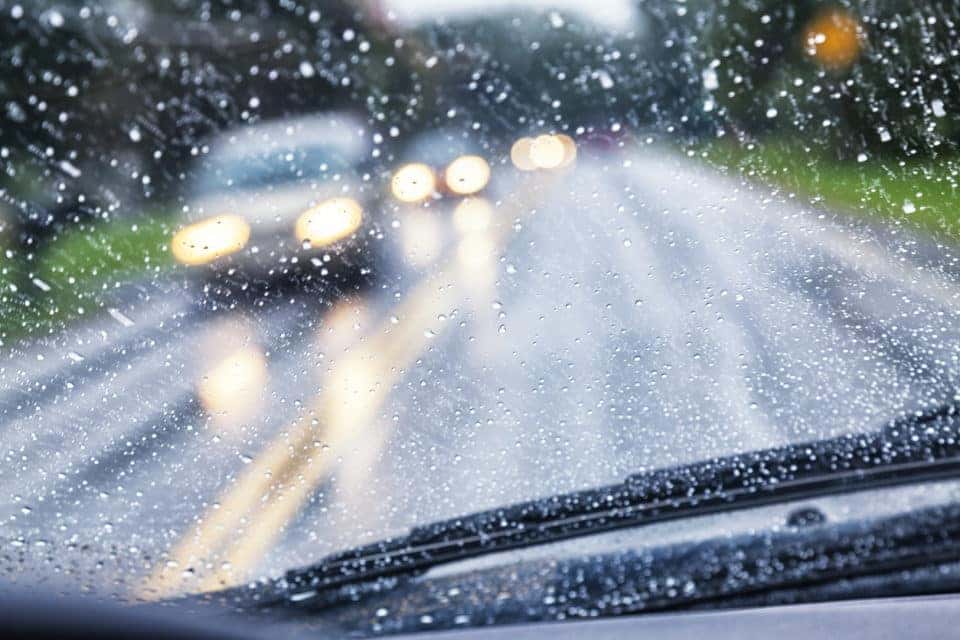 Though springtime means the beautiful blowers are blooming, it can also mean severe thunder and rainstorms. Driving during one of these spring storms can be challenging, scary, and can seem near impossible. Follow these 10 tips to prepare yourself while driving during a storm!
1. Be Defensive
When it is raining hard, instead of being aggressive, be defensive. You do not want to be an aggressor on the road during this time. It could possibly injure you or someone else. Drive airing on the side of caution and always ensure you are going below the speed limit.
2. Windshield Wipers Matter
Your windshield wipers should be replaced every year to keep them in good shape. Keep up with the maintenance on these because you don't want to be stuck driving in a storm with bad wipers.
3. Prepare for an Emergency
Pack and put an emergency kit in your trunk or backseat just in case you end up stranded. This kit should include the following items: a first aid kit, warm clothes, a flashlight, and water. If possible and safe, bring extra gas with you as well.
4. Watch for Pedestrians
Storms can cause a lot of damage to vehicles and roads. It is surprising but some people will walk alongside the road in bad weather conditions to avoid damaging their car. Be sure you are watching for them.
5. Go Around Flood Water, Never Through it
There is a likely chance the storm will cause flooding on the road. If you see a large body of water on the road and think "I may make it through" think again! Always go around the body of water and never through it. Even if you think you can make it, sometimes flooding can be deeper than it appears.
6. Look for Power Lines that are Down
If power lines are down ahead of you, plan to go around these as well. Some of these power lines may still have electricity running through them even though they are down.
7. Yield at Intersections
One area you want to be extra cautious in is intersections. Remember that people at the other end of the intersection likely can't see that way either. Ensure that you are waiting long enough for everyone to take a turn. You can even flash your lights and allow someone to go before you just to be safe. Also, emergency vehicles are likely zooming through red lights during this time, so watch for those as well.
8. Clear the Windows
The windows in your car may start to get foggy. Ensure you keep those clear. Though you don't realize it, you need to be able to see beside you and your mirrors at all times.
9. Tap the Brakes Easily
If you use sudden pressure or try to come to a sudden stop, there is a high chance of you sliding or hydroplaning on the road. If you do this, you can also lose control of the vehicle and really injure yourself or those around you. Try braking lightly and ease your foot on the brake instead of pushing the brake hard.
You might also like: Stay Safe On The Beach This Spring By Knowing What Beach Flags Mean
10. Use Your Radio as a Resource
While you don't want your radio to be too loud to where you can't hear what is going on around you, you can certainly use your radio to learn about road closures, where the storm is bad, alternative routes, and so much more. It is wise to use your radio as a resource when driving through the storm. It can prevent you from getting in a sticky situation on the road.
Disclaimer: The stock image is being used for illustrative purposes only, and it is not a direct representation of the business, recipe, or activity listed. Any person depicted in the stock image is a model.