The 2023 Kia Sportage Can Do It All!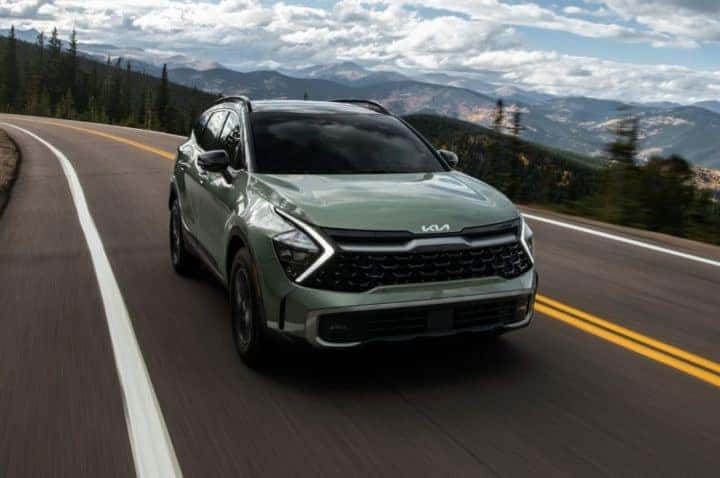 Like most people, you probably spend a lot of time in your car. Whether commuting to work or running errands, chances are your vehicle is where you spend most of your time. So why not choose a car that can do it all? The 2023 Kia Sportage is the perfect choice for those who want a vehicle that can handle anything life throws its way. With its spacious interior and ample cargo space, the Sportage is perfect for families or anyone who needs a little extra room. And with its available all-wheel drive, you'll be able to tackle any road condition with ease.
Styling and Interior
With its imposing styling, distinct grille design, and eye-catching headlights, the 2023 Kia Sportage sets itself apart from other compact crossovers. The new Sportage features a roomier interior and plenty of cargo space. The massive dash-mounted screen gives the inside a tech-savvy look, while still providing a comfortable and stylish ride.
Powertrain and Performance
Kia Sportage offers drivers a choice of powertrains. The first engine pairs an eight-speed automatic transmission with a 2.5-liter four-cylinder producing 187 horsepower. An alternative is a hybrid, which combines a turbocharged 1.6-liter four with an electric motor, generating a combined 226 horses. Both powertrain options are available with front- or all-wheel drive.
Economy and Efficiency
The Sportage is a great choice for those who want a reliable and fuel-efficient SUV. The base model with a 2.5-liter four-cylinder engine gets an impressive 25 mpg in the city and 32 mpg on the highway when equipped with front-wheel drive. However, its hybrid model is even more fuel efficient, with a rating of up to 42 mpg city and 44 mpg highway. The EPA has given Kia Sportage's plug-in-hybrid model a 36-mpg city and 35-mpg highway rating. If you're looking to save more money at the pump, you can't go wrong with Sportage, no matter which model you choose!
You may also like: How To Deal With A Flat Tire
Find the Sportage at Mike Shaw Kia
The Kia Sportage has always been a great vehicle, but the latest 2023 model takes things to a whole new level. The new 2023 Kia Sportage can do it all–and then some! With an updated design, powerful engine options, and loads of standard features, there's nothing this SUV can't handle. Test the new 2023 Kia Sportage today at Mike Shaw Kia.