The 2018 Kia Stinger is Perfectly Sporty for Summer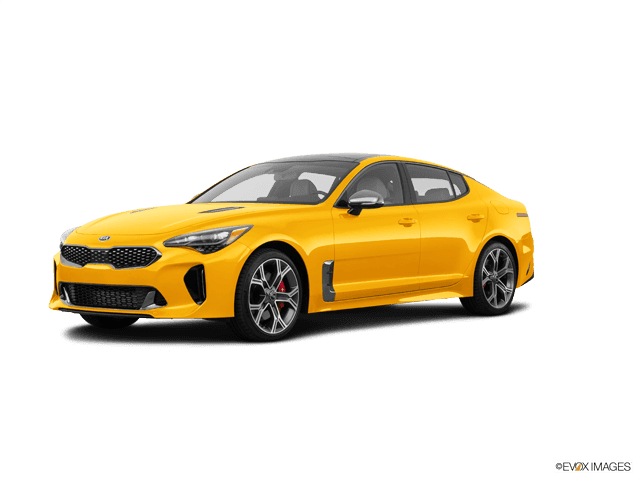 Are you on the hunt for a sporty new vehicle? Don't worry. Your search ends here. Meet the 2018 Kia Stinger, a compact luxury sports sedan that's full of style. When you head out on the road in this vehicle, you'll be turning heads at every corner.
Design Unmatched
Get ready to experience sleek craftsmanship and exceptional elegance all wrapped up in one package. The 2018 Kia Stinger is unlike any other vehicle you've ever seen or driven before, and that's what makes it so great. Kia engineers intertwined elements of sedan models, hatchbacks, and sports cars to create something undeniably unique. This vehicle is an attention grabber.
What's more is that the 2018 Stinger boasts a little extra space. Yes, it's labeled as a compact sedan, but "compact" doesn't have to mean cramped. You can find its size somewhere in between the size of the BMW 3-series and BMW 5-series, making it just right for a wide array of drivers. Go on a grocery hall or pack all of your essentials for your daily commute. No matter where life and the open road take you, the All-New Kia Stinger is ready for the ride.
Powerful Drive
Looking for speedy acceleration? The Stinger has got you covered. Just crank up the engine, hit the gas, and prepare to reach 60 mph in about 4.7 seconds! Oh, and if that's not impressive enough, Kia has taken things a step further by equipping this vehicle with the ability to reach up to 167 mph!
When it comes to handling, this vehicle gets the job done with ease. You'll feel like you're traveling in a top-notch luxury vehicle when you cruise the city streets, and that's because you're doing just that when you're behind the wheel of a 2018 Kia Stinger. It will exceed your expectations time and time again.
Purchase a 2018 Kia Stinger from Mike Shaw Kia
You can get into a brand new, GT, twin-turbo vehicle of your own, today! The 2018 Kia Stinger is available right here at Mike Shaw Kia in Corpus Christi, TX. Take it for a test drive and see all that it has to offer. You'll see for yourself just why everyone is raving about this sporty sedan. It's better than you can imagine!
Our professionals look forward to assisting you with your purchase soon.