The Most Delicious Maple Apple Bread Recipe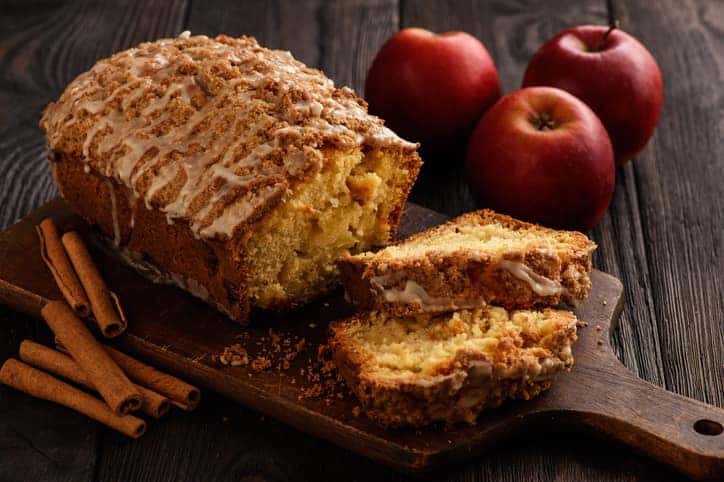 As the leaves change color and fall gently to the ground, many of us crave all of the fantastic Fall ingredients and recipes we know and love. One particular recipe that always comes to mind is Maple Apple Bread. This delicious treat is perfect for a cozy Fall day and relatively easy to make!
Combining all our favorite seasonal flavors, including maple, cinnamon, vanilla, and cloves mixed together with homemade bread dough, apples, bananas, and a healthy drizzle of pure maple syrup. This is one of our favorite comfort foods, and it's always a hit when serving it for a special occasion. Here are the simple directions for creating this mouth-watering dish:
Ingredients in Maple Apple Bread
First, you'll need to gather your ingredients:
½ cup of Softened unsalted butter
½ cup of sugar and ½ a cup of light brown sugar
2 Large farm eggs
3 generous scoops of sour cream
3 tablespoons of maple syrup
1 ½ teaspoon of vanilla extract
2 cups of flour
1 teaspoon of baking soda and 1 teaspoon of baking powder
1 teaspoon of Ground cinnamon
¼ teaspoon of cloves
2 Fresh, finely minced Golden delicious apples
2 mashed ripe bananas
You may also like: Cozy Up With This DIY Blanket This Fall
How To Prepare Maple Apple Bread
Preheat your oven to 350 degrees Fahrenheit and then grease and flour a 9 x 5 x 4-1/2 inch loaf pan. In a medium-sized bowl, whisk together the dry ingredients, including the flour, baking soda, baking powder, cinnamon, and cloves. Set this mixture aside for later.
In a new bowl, combine room-temperature butter with granulated and brown sugar, then mix until light and fluffy. Add the eggs to the mixture one at a time, followed by sour cream, maple syrup, and vanilla extract. Fold in a mashed banana until it is thoroughly mixed in.
Grate and finely mince the apples before adding them to the dry ingredients. Then fold the dry ingredients with the apples into the egg and butter mixture until everything is incorporated but without visible dry flour streaks. Transfer the batter to the prepared baking pan. Sprinkle cinnamon sugar over the top of the batter evenly as desired.
Baking times for bread can vary depending on how dark you like your bread. Bake the bread uncovered towards the end of the recommended baking time for a darker crust. To test whether the bread is done, insert a toothpick or cake tester into the center of the loaf. When it comes out clean, the bread is ready.