Visit the USS Lexington Near Corpus Christi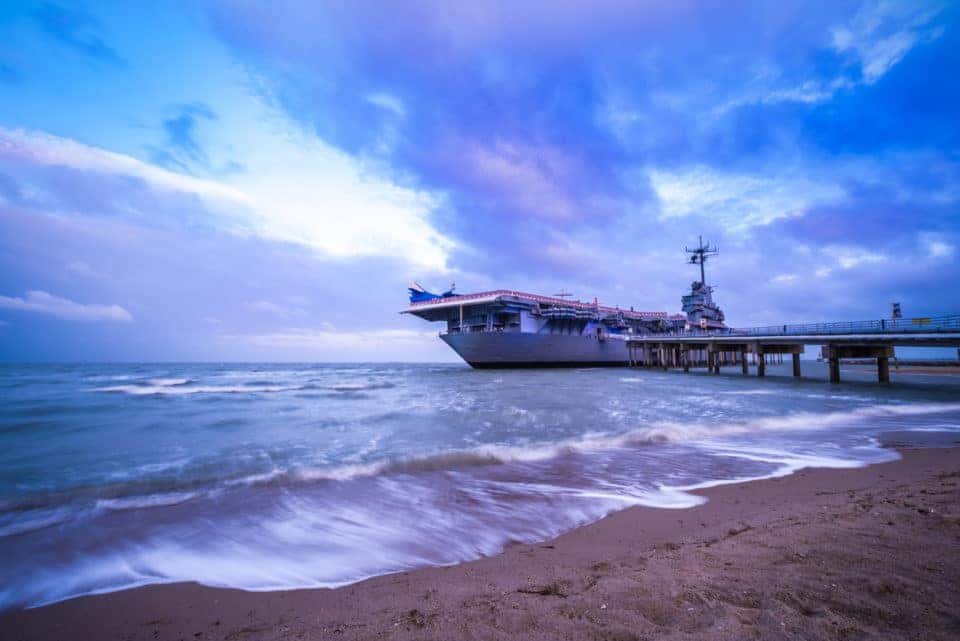 Get close to history at the USS Lexington and enjoy a museum visit unlike any you have ever seen before. The unique USS Lexington Museum on the Bay is a huge World War II-era aircraft carrier with a displacement of over 33,000 pounds and the length of three city blocks. Now resting and serving the U.S. as a museum, you can see the aircraft carrier in all its glory and brush up on your U.S. history.
Brief History Lesson to Start You Off
The USS Lexington served during World War II and was commissioned in 1943. It was decommissioned in 1991. During that nearly 50-year stretch of service, this ship set more records and served the country longer than all other carriers within naval aviation history. This is an Essex-class aircraft that is lovingly (if not a little creepily) known as the Blue Ghost.
Check Out the Various Areas
The USS Lexington is divided into five different areas ready for you to explore on your own or with a guide. Don't fret if you want to fly solo; it's easy to find volunteers to steer you in the right direction or answer any questions.
On the flight deck, you will find an impressive 20 different aircraft, from modern fighters to classic warbirds. Plus, you have the chance to see their range of guns. The upper deck or Foc'sle (forecastle) has a multimedia Pearl Harbor exhibit with 8,000-watt speakers along with anchor machinery and the officers' quarters. Get a commanding feel at the Gallery Deck with the captain's cabin, CVE/CVL exhibit, ready rooms, Combat Information Center, and more. Most sailors slept and lived on the lower decks — don't forget to visit those, as well.
While there, check out the Scale Model Gallery, which is the biggest model collection in the state on public display. This area also has a POW exhibit. You can end your grand tour with the Hangar Deck and Flight Simulator. Test your skills as a pilot, then visit the MEGA Theater for watching relevant films, included with admission!
Get a Snack While on Board
You might get hungry while exploring the USS Lexington Museum on the Bay. Don't worry! Just go to the Mess Deck for a bite to eat. You can find classic American dishes, like pizza, sandwiches, cheeseburgers, and sodas, with reasonable prices.
Consider a Guided Tour
If you are deeply interested in the USS Lexington's history and how it used to work, you can easily arrange a guided tour. There are also Hard Hat Tours that lead you through additional areas. Plus, the Flight Operations Tour gives you an in-depth look at what naval aviators do.
Are you looking for the right vehicle to take you to the USS Lexington Museum on the Bay and other Corpus Christi, Texas attractions? Look no further. Visit Mike Shaw Kia and find the vehicle you need, today!