2019 Harbor Lights Festival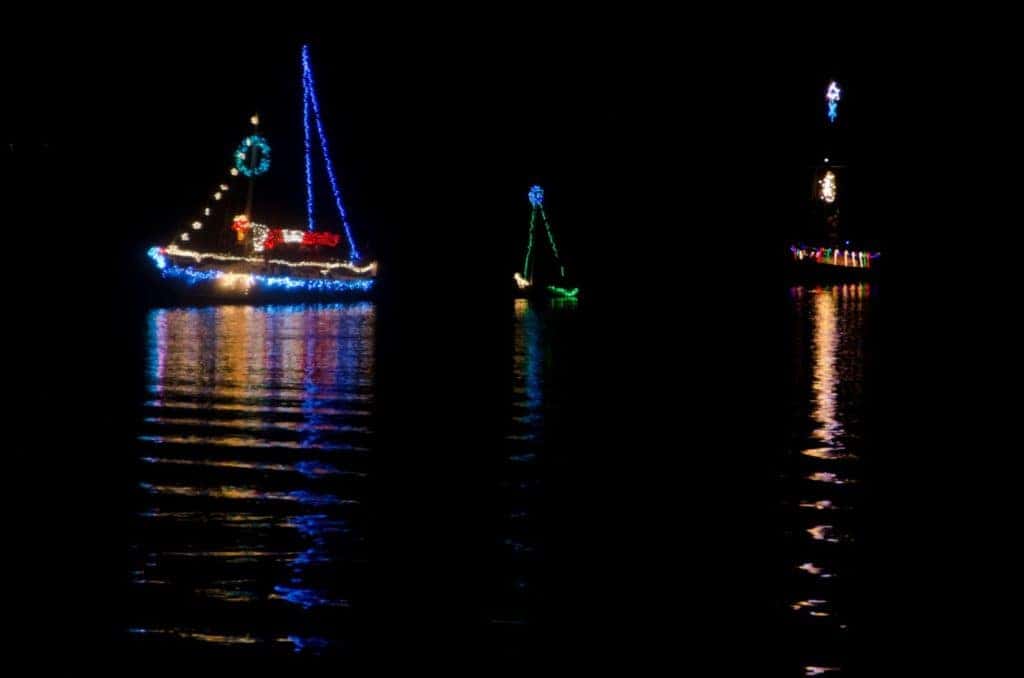 For 38 years, Corpus Christi Bay shines bright with colorful lights each holiday season, and the annual boat parade is a beloved Coastal Bend tradition. The annual Harbor Lights Festival is coming up, so make plans to catch this beautiful display.
When and Where
The boats will illuminate the Bayfront Marina on Saturday, December 7, and the festivities beforehand will take place at Water's Edge Park. The celebration kicks off with a children's parade at 1 p.m., and the illuminated boat parade starts at 7 p.m. Water's Edge Park is located at 602 South Shoreline Boulevard, Corpus Christi, Texas 78401.
Family Fun Before the Lights
There will be a full Saturday of events prior to the boat parade, so plan to get there while the sun is still up. The day begins with a seaside parade complete with colorful costumes, imaginative performances, and of course, Santa Claus. It will head north on Shoreline Boulevard from IH 37 toward the park. A children's activity area will open at 2 p.m., featuring craft projects, face painting, an obstacle course, and a chance to visit with Santa Clause. Children will also have the opportunity to win a wrapped gift for themselves or a loved one. Starting at 3 p.m., the park's stage will host a variety of live entertainment including mariachis and local musicians.
Holiday Ceremonies
At 5:45 p.m., Santa's Snowball Express Motorcade will cruise down Shoreline Boulevard accompanied by a marching parade. The procession will make its way toward the Tree of Lights in the park. After sundown, the crowd will prepare for the main event with the traditional tree lighting ceremony. At 6 p.m., everyone will gather around the tree to await the moment when the bay and all of downtown come alive with twinkling lights.
The Illuminated Boat Parade
At 7 p.m., the Downtown Marina will shine with as its boats sail out decked with lights. Crews will sing carols as the boats make their way through the harbor, with all their spectacular displays reflected in the water below.
You might also like: Shop 'Til You Drop At The Outlets At Corpus Christi Bay
While You're Out
If a new ride is at the top of your wish list this season, we have just what you need here at Mike Shaw Kia. From the eye-catching Soul to the sporty Sportage, we're sure that you'll be happy with our diverse selection.