Bay Jammin' Concert & Cinema Series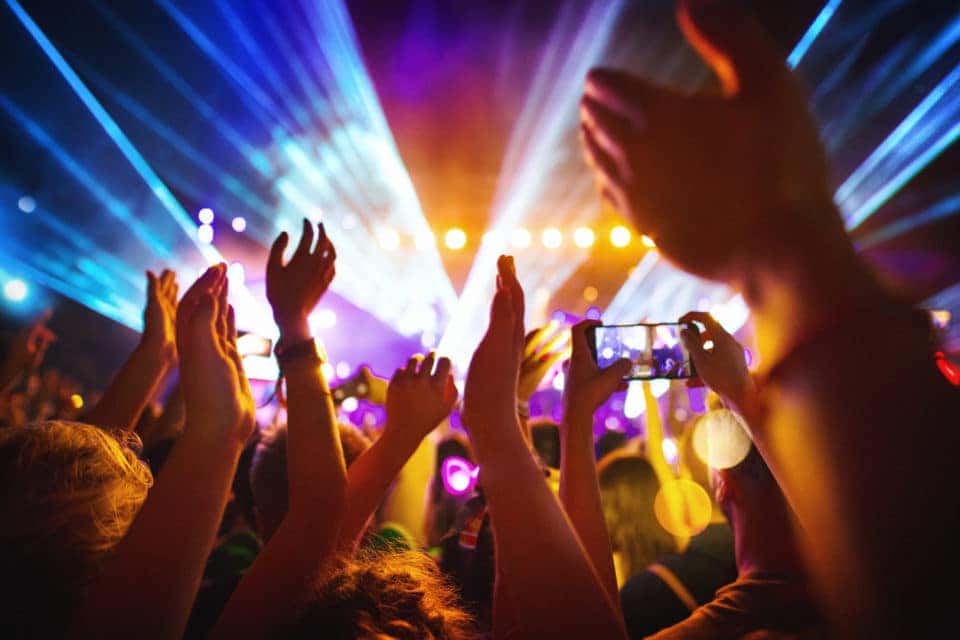 Summer is here which means there's plenty of outdoor activities to enjoy. Whether you're spending an afternoon on the lake or you're taking a trip to the beach, there are plenty of ways to cool off with some water fun! When it's summer, it's easy to focus on all the fun activities to do during the day. However, we sometimes forget about the vibrant nightlife. In Corpus Christi, there's plenty for you and your friends to enjoy. If you're looking to attend a concert or a movie viewing, we've got you covered.
In order to appease everyone, the Bay Jammin' Concert & Cinema Series is held throughout the duration of the summer and focuses on film and music. Hosted by the Corpus Christi Parks & Recreation Department, everyone is invited to attend these events located at the Cole Park Amphitheater. All of the events are free! Guests are encouraged to bring blankets, lawn chairs, and anything to make you feel comfortable as you sit back and enjoy a hit movie or an exciting concert. There's something for everyone!
More Information About the Concerts
You and your friends will enjoy attending a variety of concerts throughout the summer. Whether your favorite genre is country, world beat, jazz, or rock, we have a concert for any and all to enjoy. Each concert will showcase a different musical group each week. Concerts will be performed every Thursday from June to August from 7:30 p.m. to 10:00 p.m. Since there are countless musical genres, there's something for everyone. Plan to attend each concert or only attend the ones that sound appealing to you! Below is a list of dates, musicians, and musical genres:
July 4 – Mayor's Big Bang Celebration
July 11 – The Jam Band (80s, 90s, Classic Rock, Rock, Country)
July 11 – Lyrical Bynge (Top 40s, 80s, Rock, Country)
July 18 – Mike Guerra & Trisum (Classic Rock, Blues, Jazz, Variety)
July 18 – Another Level (Old School, Funk, R&B, Dance)
July 25 – Independent Thieves (Folk Americana)
July 25 – The Alley Catz (Variety Cover Band)
August 1 – Any Colour You Like (A Tribute to Pink Floyd)
August 8 – Jeff "El Jefe" Anderson (Original Texas Blues Rock)
August 8 – The Groover (70s, 80s, Today)
August 15 – Out of Bounds (Blues, Rock, Country, Funk, Pop)
August 15 – The Chanklas (Reggae, Rock)
August 15 – Dreaming in Color (Pop, Jazzy, Soulful Fun)
You might also like: Corpus Christi Breweries To Check Out
More Information About the Films
If you're not a huge fan of concerts, consider attending one of the family-friendly movies that will be shown throughout the summer. Movies are shown every Friday from June-August. You and your kids will enjoy the fun experience watching popular films! The following is a list of movies to be shown during July and August:
July 5 – Hotel Transylvania 3: Summer Vacation
July 12 – How To Train Your Dragon: The Hidden World
July 19 – Ralph Breaks The Internet
July 26 – Incredibles 2
August 2 – Mary Poppins Returns
August 9 – Wonder Park
August 16 – Dumbo
As you can see, there are plenty of movies and concerts to attend this summer! Don't miss out on these fun events!