Detail Your Car This Fall With These Tips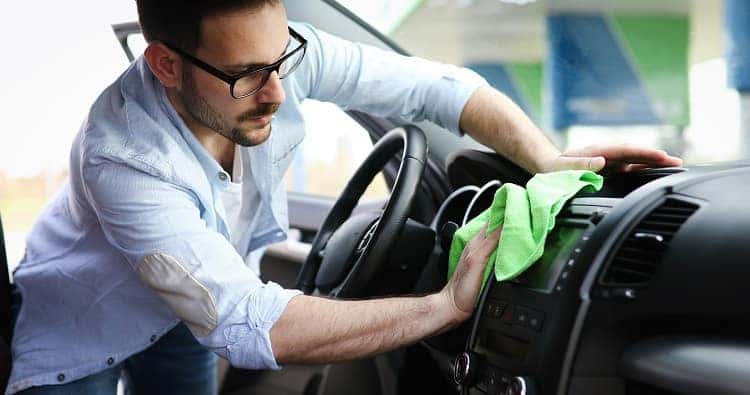 After a long summer of heat waves, family vacations, and home projects, your car might have gotten a little neglected. With the kids back in school and the holidays right around the corner, take some time this fall to detail your car. Detailing your car might seem just like cleaning. Cleaning does occur while detailing, however, detailing helps the preservation of your car while cleaning just makes your car look nice. If you are new to detailing, Home Depot has these steps for you.
Inspecting the Car and Gathering Supplies
Before you can start the detailing process, you have to inspect your car and gather the supplies you will need. While you are inspecting you might find some hard-to-get-out stains and your car might already have some supplies you will need. You will also need to get supplies needed for whatever fabric seats you have since they will all need different cleaning methods.
Detailing the Interior
You always start with the interior of the car. Begin by emptying the car and dusting. Follow that by vacuuming and cleaning hard surfaces like the dashboard. Next, clean the seats. Make sure that you use the appropriate cleaning method for your seats and have the right kind of stain remover. Once you have done all of those steps, you can start detailing the exterior.
Detailing the Exterior
For the exterior, you always want to start low and work your way up. The first step is to clean your tires. You will then move on to washing your car. After you have washed and dried your car, you use a clay bar to smooth out any paint and then apply paint polish. After your paint is shining, clean the metal trim of the car. Then you can apply liquid wax to the car as a protective layer from the elements. Finish detailing your car by cleaning the exterior windows and rear-view mirrors with non-ammonia glass cleaner.
You might also like: Prepare For Saturday Football With These Snacks
Cleaning the Engine Bay
If you are putting your car on the market for resale or just want to feel like it is squeaky clean, clean the engine bay. If you are going to clean the engine bay, do that before detailing the exterior of your car. Make sure that you wrap all electronic components in plastic, spray a degreaser and rinse on low with the water hose, apply vinyl or rubber protectant to the non-metal parts, and remove all plastic once you are done.
Disclaimer: The stock image is being used for illustrative purposes only, and it is not a direct representation of the business, recipe, or activity listed. Any person depicted in the stock image is a model.