Do Your Holiday Shopping At La Palmera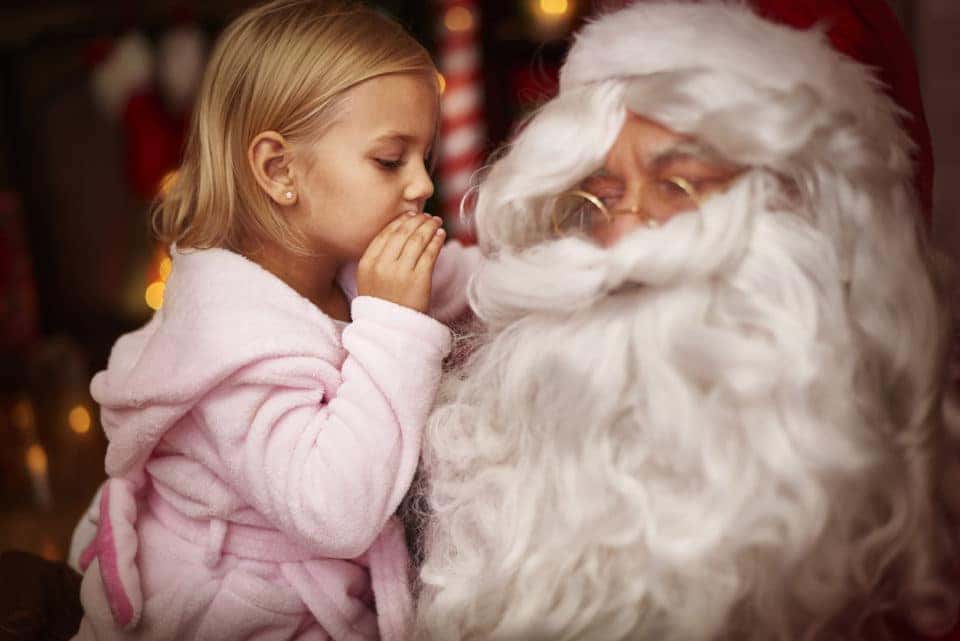 The holiday shopping season is in full gear now, so it's time to get out there and get to work on your list. But if you do everything online, we say "bah humbug." There's a certain joy you can get from the ambiance of a Christmastime setting. Not to mention, you won't find more than a dozen restaurants in one place without leaving the comfort of your home like you will at La Palmera. However, in addition to to the dining options available, there are many reasons to do your holiday shopping at La Palmera.
Photos With Santa
Sure, you can write to the big guy from your home computer, but getting up close and personal with him is a completely different story. Old Saint Nick will be at La Palmera through Christmas Eve. Not only that, but they have several days set aside for Santa to make special accommodations. For instance, there are at least four pet nights remaining where your dog or cat can meet Kris Kringle – as long as they remain on a leash. And there are a couple of quiet sessions still on the schedule designed to create a friendly environment for those with special needs.
Holiday Hunt
Could you use an extra $1,000 this time of year? Who couldn't? You could get it if you visit La Palmera on December 8 at 6 p.m. for their Holiday Hunt. It offers a series of clues so you can find certain locations, take a selfie, and enter to win. For all the details be sure to click on their web site.
Charity Gift Wrapping
You could stay home and wrap your own presents or you could head to La Palmera for their charity gift-wrapping service. There are several good causes that will benefit, depending on which day you go.
American Red Cross – Texas Gulf Coast Region
School of Science & Technology
Burn Pits 360 Veterans Organization
Alzheimer's Association Corpus Christi
Coastal Bend Blood Center
CASA of the Coastal Bend
You might also like: The Most Delicious Maple Apple Bread Recipe
Salvation Army
Don't forget to drop a little something with the Salvation Army ringers on your way in or out. Their bells are such a special part of the American holiday shopping tradition.