Take a Caribbean Journey at the Texas State Aquarium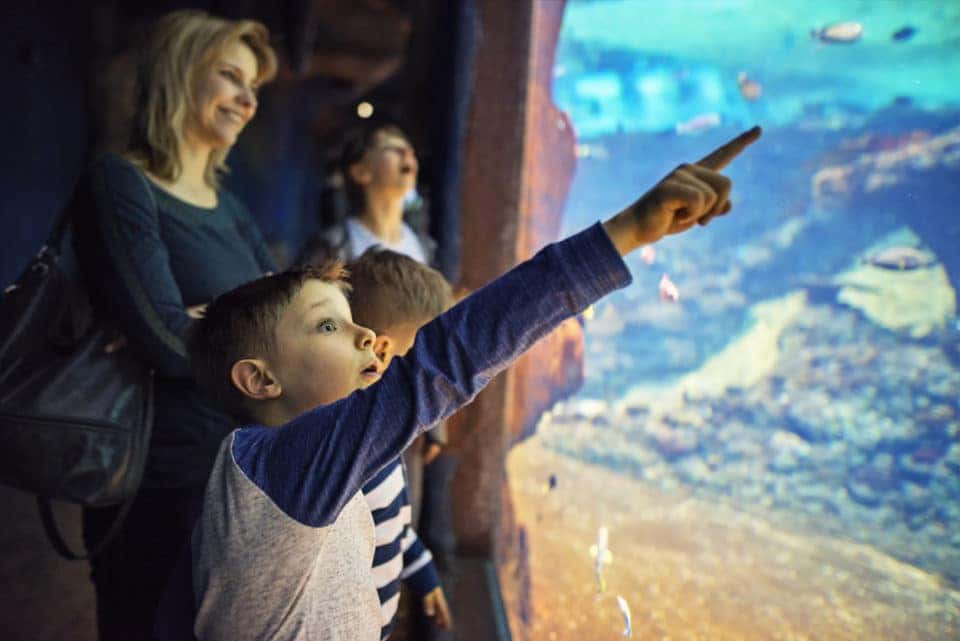 When the Caribbean wing opened at the Texas State Aquarium in May 2017, it was a huge hit. Families had waited for three years for construction to finish on Caribbean Journey at the Texas State Aquarium, and they couldn't wait to get inside and explore it. Everyone had high hopes, and somehow, the aquarium managed to exceed expectations. The new addition added 71,000 square feet to the aquarium, doubling its size overnight. If you've yet to explore this $58 million addition, now's the time.
What Is the Caribbean Journey?
The Sian Ka'an Biosphere Reserve inspired the Caribbean Journey. Located in Mexico's Yucatan Peninsula, the preserve has a diverse ecosystem, and now you can experience it right here in Corpus Christi.
You'll begin in the jungle, where you'll encounter various wildlife during your adventure. You'll see flamingos in the lagoon, as crocodiles lurk in the pool. Boas are slithering nearby, and bats lurk overhead. Your eyes will go from one section of the jungle to the next as you navigate the path.
After you make your way through the jungle, you will be ready to experience the aquatic life, including a coral reef and sharks. The reef sharks are getting the most buzz at the exhibit. They swim in a 400,000-gallon tank that also includes a life-size shipwreck. You'll feel as if you're observing the sharks in their natural habitat when you watch them swim around the shipwreck.
You might also like: Visit the South Texas Botanical Gardens This Weekend
It's Showtime
This exhibit even has a 4-D movie theater. You'll feel as if you are part of the movie while you watch BBC Earth's "Shark" or "Ice Age: No Time for Nuts 4-D." You can swim with the sharks or hang with the gang from "Ice Age," and you won't even have to leave the comfort of your theater seats.
Your journey doesn't have to end at the Texas State Aquarium. You can continue the fun by driving around in a new vehicle from Mike Shaw Kia in Corpus Christi, Texas. When you have a Kia, the next adventure is right around the corner. These fun and reliable vehicles can take you anywhere you want to go.